Advanced Driving
---
When we all first learn to drive we're actually learning how to pass the driving test, but there's so much more that you can achieve in your car. The IAM offers varying levels of support, regardless of your standard of driving, that put you en route to becoming a more skilled and confident motorist.
Skill for Life
Passing your driving test is just the start, but it doesn't mean you're the finished article. Whether you're a driving enthusiast, someone who enjoys a challenge, or just aware that you have room to improve, if you want to fulfil your potential as a driver you've come to the right place. Our Skill for Life course develops advanced driving techniques stemming from the police's Roadcraft driving manual, helping you to improve your skills, anticipation and enjoyment behind the wheel. To date over 400,000 people have taken our Advanced Driving Test.
Driving Assessment
So you've passed your test, but is there room for improvement? Or do you suspect some bad habits have snuck in and you need a refresher?With over 50 years experience the IAM understands that sometimes it's not just about being an advanced driver. Sometimes people just want to be better drivers. Our assessment programmes are the ideal way to get some insightful feedback on where you can improve your driving technique.There's no test and no published results, just a one-to-one drive with either an IAM volunteer or a qualified examiner. The format is very interactive, starting with a discussion or online assessment about your current driving habits, followed by an on-road evaluation and finally a summary session where you'll receive written feedback on areas to improve.
Driving Support
Not everyone is a confident driver, so we also offer bite-sized modules that target specific concerns such as motorways or parking & manoeuvring.
---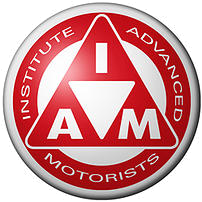 Click on the image above to go to the Irish Advanced Motorists web site